Enconter in Burkina Faso
Monday 19 December 2016
– Interview
Mayana Itoiz tells us about her encounter with drawing. We follow her to Burkina Faso!
Several times during my travels, drawing allowed me to meet people. Most of the time I would leave the drawings there.
I remember a meeting with a women's group in Solenzo, west of Burkina Faso in 2004 (pffiiou it was long time ago!) In the context of an international cooperation mission with the Ministry of Agriculture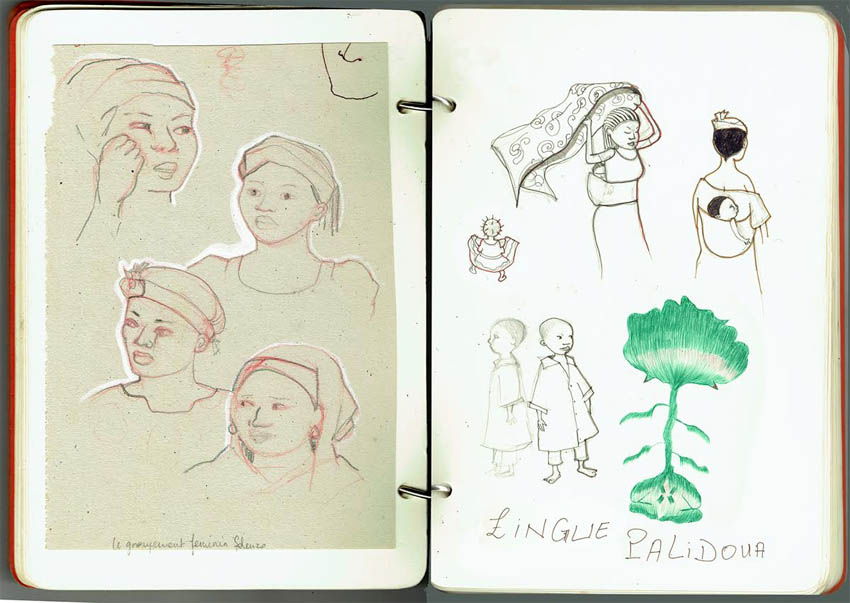 The atmosphere was rather silent, almost heavy at the beginning of the meeting, perhaps lacking a mediator to explain what everyone was doing there. For me, leaving a little formal meeting to draw in a corner allowed me to create a visual contact with some people, to smile. The meeting ended in discussion and for my part I was able to discuss more intimately with the people I had drawn, it had created a link between us. I had to distribute portraits and I even lent my notebook which triggered the laughter and in which I was entitled to some drawings ...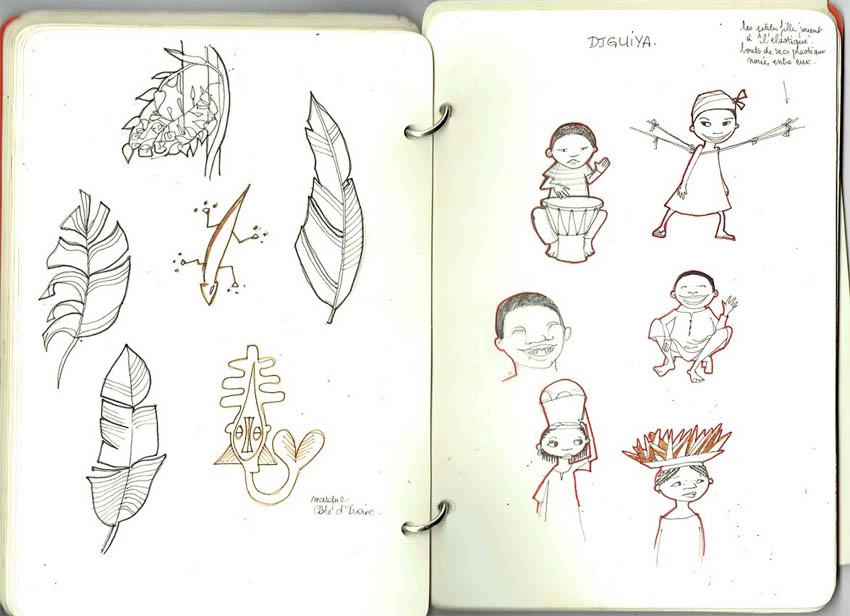 This trip was for me the opportunity to realize the place of drawing as a process more than as a result.
It was useful to me to communicate within the group that shared my trip and with the communities that we met.