Community Dialogue: interacting with the precarious population of the gold diggers in the Amazon
As part of a malaria elimination project in the Guianas plateau region, we modified the usual project methologies to better fit the needs and expectations of the people most affected by the parasite: the gold miners.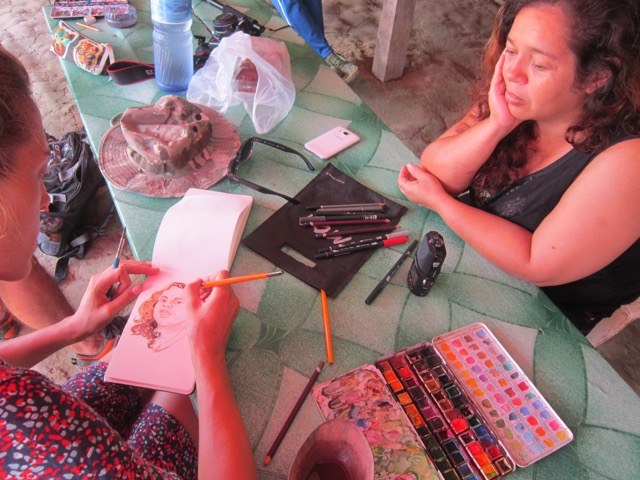 These populations live in difficult conditions in camps in the Amazon forest. They are illegal in French Guiana. Women are even more struck by this precariousness with a lot of prostitution. However, it is also often these women who take care of the sick on the camps. It was therefore important to have their feedback on the care of people with malaria in the forest.
We proposed a portrait workshop where a group of women could have their portrait painted in watercolor. Also present were a woman translator/health officer and a female project manager malaria. The time to paint a watercolor portrait is long enough (20-30 minutes) to allow a dialogue between the women to take place. The fact that the whole team is female made it easier to address other topics including health issues.